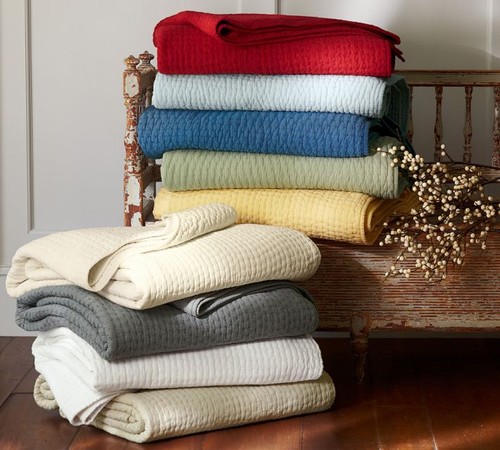 have you ever been out shopping, and a quilt catches your eye, and upon closer inspection, you think to yourself, i can do that..yes you can!
do you have a basic sewing machine..? can you sew a straight line..? then you can quilt!
…but you're not sure where to begin, what tools you'll need or how much it will cost. today we'll talk about what you'll need to get started, you just may be pleasantly surprised at just how affordable quilting can be.. and your quilting journey will begin, but beware, it's addictive!
i'm not an expert, in fact i'm quite new to quilting myself, which is exactly why i thought i'd share just how easy it can be to get started. i've sewn and crafted my whole life, but always seemed to be intimidated by quilting, until this year.
blogs via pinterest hold a wealth of quilting, sewing, and crafting inspiration, tips, tutorials, patterns, and so much more.
okay, lets get started.
first, let me say with the exception of two items, there isn't a tool that i did not purchase without a 40-50% off coupon, i'm a thrifty shopper and refuse to pay full price for my quilting tools, when possible.
if you have a local joann's fabric and craft store, i highly suggest downloading their free app for your smart phone, over time it will save you hundreds of dollars. you can also get coupons online and sign up for their text coupons, i do both, the app and text, you can combine the app and text coupons on the same purchase, and often they have a 10-15% off your total purchase, it's an amazing money saver!
tools.
45mm rotary cutter and extra blades.
i have used both fiskars and olfa and prefer my olfa splash, the olfa is inexpensive and the blade is so simple to change.
self healing cutting mat.
a 36″ x 24″ is the perfect size for your sewing table, making it easy to cut along the whole width of fabric at one time.
straight pins, small scissors and a magnetic bowl.
extra long straight pins and small scissors are a must have and items you may already have in your sewing kit. a magnetic bowl or pincushion is a great item to have, this way your pins 'stick' and won't fall out, it's great for presser feet, scissors and odds and ends too.
seam ripper.
if you've ever sewn you know a seam ripper is a necessity! i've ripped out plenty of seams in my lifetime and quilting is no exception.
watersoluble graphite pencil.
i have tried the pink, blue and white fabric markers, but my absolute favorite fabric marker is my Fons & Porter watersoluble graphite pencil.
1/4″ presser foot with guide.
another must have when quilting, all seams are 1/4″ when you're quilting and this presser foot with the built in guide is a wondrous thing! if there's one thing i've learned, if your seams don't match up, you'll notice. i'm still learning to master the art of the uniformed 1/4″ seam.
quilting machine needles.
you must have the proper machine needle for quilting or you'll be one frustrated quilter. i have used both the quilting needles and sharp needles and prefer the sharp needles, they are excellent for piece work, quilting and binding. klassé and schmetz are a good choice, read more here.
basting pins or basting spray.
basting pins look similar to your standard safety pin, but they are not. if you look closely, basting pins are curved to easily pin baste your quilt sandwich and help to keep it flat. i pin basted my first couple quilts before discovering spray basting using the Odif 505 spray and fix fabric adhesive. spray basting is amazing, no pins to pin, remove, and no shifting of your quilt sandwich. read more about how to make a quilt sandwich using basting spray.
walking presser foot.
according to your machine, a walking foot may look a little different ascetically, but they all serve the same purpose, to move your quilt front, quilt back and batting along uniformly, from top and bottom, so that you'll have less shifting of your quilt sandwich during the quilting process. you'll also use a walking foot when binding your quilt.
a walking foot is a definite must have and it's quite possible your machine came with one. if not, you can purchase one online or at your local sewing machine shop. be sure you are purchasing one that will fit your machine.
wonder clips.
these are amazing, as the choir sings, hallelujah… you'll use the Clover wonder clips in place of straight pins for binding your quilt, and plenty of other quilting projects. i suggest buying a minimum of 50, you will need at least 50 clips for binding a crib or lap sized quilt.
100% cotton thread.
for longevity, washability, etc. use a high quality 100% cotton thread on all your quilts. do not try to 'save' by using a cheap quality thread, it will only result in skipped stitches, uneven stitches and thread breaks while quilting. read more here. start with basic colors, such as white, natural and black.
quilting ruler[s].
i love my omnigrid rulers and use them for quilting and other projects, they give me a nice straight line every time. start with a 6″ x 24″ and add additional sizes and shapes as you grow in your quilting. i would add the omnigrid 2 1/2″ x 18″ to your shopping list, it's the perfect size for creating your binding and jelly roll strips.
 steam iron + ironing board.
a steam iron is a definite must have and most likely a tool you already have in your home. there are $200+ iron's out there marketed towards "quilters", but any good solid steam iron will do. i have a rowenta that i purchased at costco for $69 and it's perfect.
100% cotton fabric.
just as suggested for your thread, only purchase high quality 100% cotton fabric for your quilts. i suggest taking a trip to joann's fabric and walking through all the quilting fabrics, touching and feeling the difference in the quality of the fabrics. a paper thin fabric is going to be hard to work with and have a lot of shrinkage and warping while piecing. i learned the hard way when i went to press a cheaper fabric and watched it literally shrink and warp before my eyes, causing all my seams to be off, causing the perfectionist in me to cringe.
speaking of perfectionism, i have had to somewhat "let that go" a bit when quilting, i have had to find my happy place, and realize that each quilt is perfectly imperfect, and that's okay, it will still keep me warm even if the points don't match up perfectly!
i hope you'll try your hand at quilting, i know i'm hooked, i love the satisfaction of a finished quilt and the look on my kids faces when they receive the gift of a quilt made especially for them by mom!
stay tuned for part two, we'll talk about how to start a quilt!